Super charge
your life with
GrappleBox!
Welcome to a Gym where training happens in a different way. Get active and come workout with us!
Sign Up for your
first Class!
Our Classes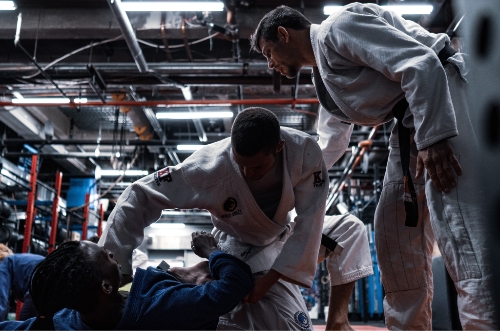 Learn to protect yourself
Located in the heart of New York City's Financial District, GrappleBox is a martial arts & fitness academy that combines Brazilian Jiu Jitsu & Kickboxing into one killer workout!
We arm you with a wide range of POWERFUL techniques that can disarm any assailant who is unfortunate enough to pick you as their victim!
Become a healthier you
Do you feel like you're not really learning anything at your weekly cardio kickboxing class?
If you want to lose body fat, gain more muscle or simply feeling better in your body and improved health, our trainings will help you achieve it in a fun way!
Get into the best shape of your life by learning the fastest growing martial arts which helped spawn the Ultimate Fighting Championship.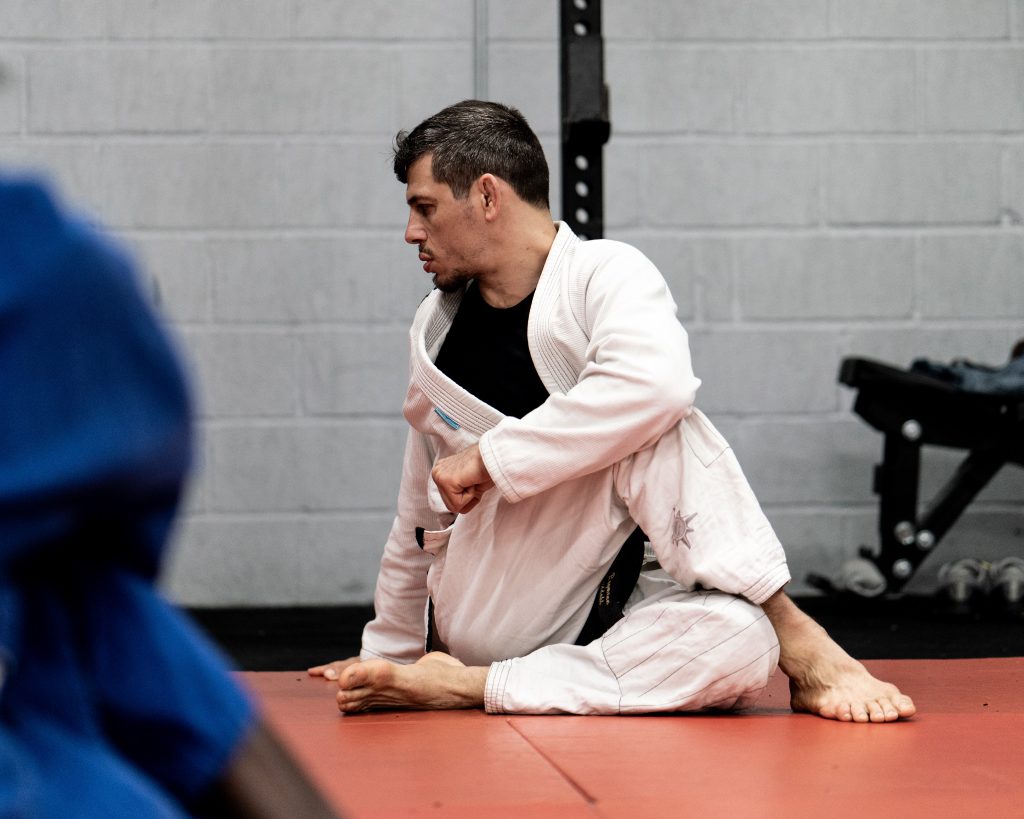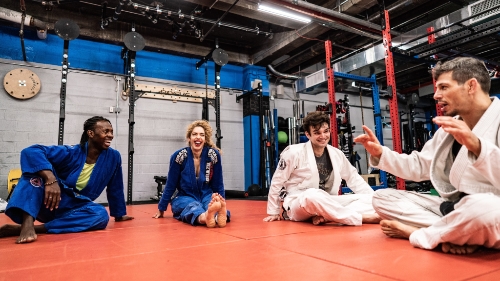 Join a welcoming world-wide community
The more you get into "our world" of martial arts, you will discover how many new people you will belong with both locally and all over the globe.
Your travels will become much more adventurous and meeting new people will be easy as pie.

"I take many of the lessons and values he has taught me into life with me."
Chris Reyman is a knowledgeable, patient and efficient instructor that I have had the pleasure to work with for many years during my jiu jitsu career. His love for the sport has helped inspire me to pursue jiu jitsu as a career myself. Even though Chris and I no longer extensively work together I take many of the lessons and values he has taught me into life with me today. Chris is an overall wonderful instructor and taking his classes will only do you good.
Anthony C. Ortiz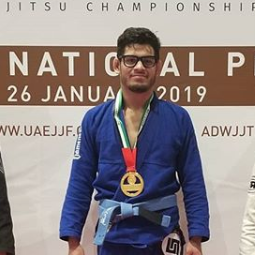 "If you're looking for a qualified, knowledgeable instructor, look no further."
Professor Chris Reyman is a phenomenal instructor and practitioner. He has been studying the Jiu jitsu/grappling game for well over a decade under Renzo and John Danaher and continues to teach and train daily. Chris is a phenomenal black belt and has been a great training partner for me over the years. As a fellow black belt instructor, I am impressed by Chris's knowledge, dedication and continued study of the art. He has trained with some the best in the world and due to his continued study of the game, he has a vast understanding of modern, cutting-edge techniques. He has an amazing understanding of wrestling and mma as well as gi and no-gi bjj. If you're looking for a qualified, knowledgeable instructor, look no further.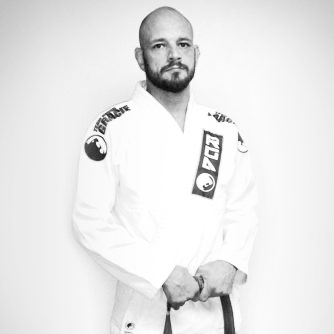 Professor Carl Massaro
---
Your Instructor
PROF. CHRIS REYMANN
Originally from Sunset Park, Brooklyn, Chris is a 2nd Degree Black Belt in Brazilian Jiu Jitsu under legendary fighter of the BJJ founding Gracie family, Master Renzo Gracie (6th Degree Blackbelt), & world renown BJJ coach Professor John Danaher (coach to leading athletes including 2 Division UFC Champion "Georges St-Pierre").
Chris is fluent in Portuguese, having trained for 7 years in Brazil under international BJJ champions Alexandre "Gigi" Paiva, The Vieira Brothers, & Charles De Franca. Chris is an active BJJ competitor & multiple time IBJJF & NAGA champion.
Also a personal trainer with over 15 years experience, Chris has a wide variety of clients ranging from special populations & senior citizens, to Olympic level & professional athletes.​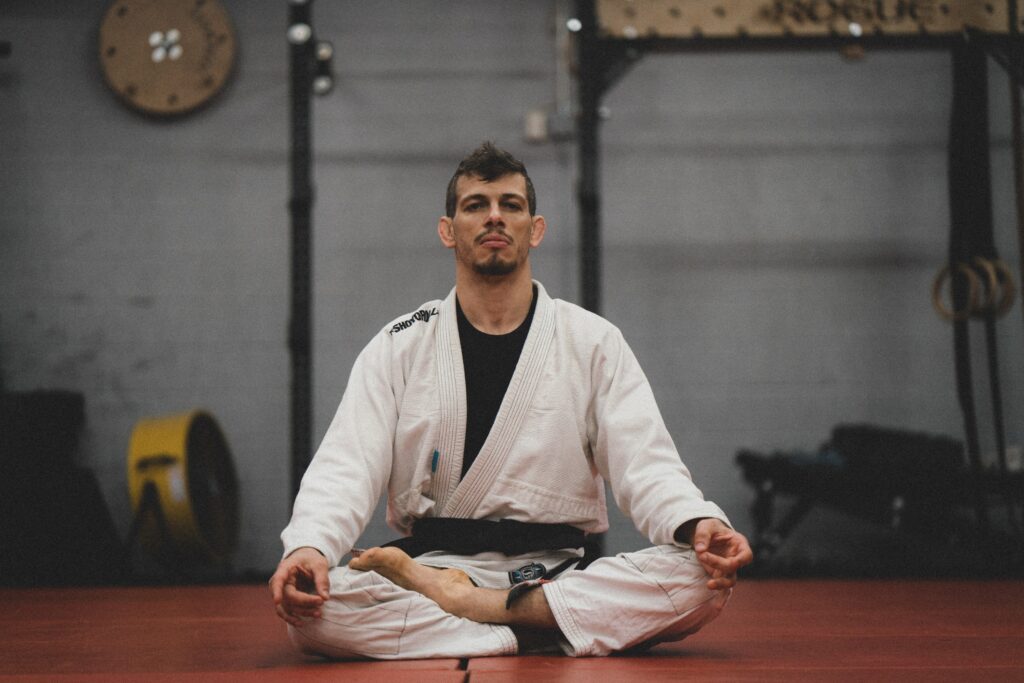 Frequently Asked Questions
Do I need to buy anything?
You are not required to purchase anything in order to participate.
We have Kimonos for rent $20 daily fee to cover cleaning cost.
We recommend buying some basic gear like a Kimono, belt, mouth piece, rash guard and shorts as well as a groin cup for continued daily training.
How often should I train?
The answer to this question often baffles people because the truth is you should Always be training.
How is this possible? Well let me tell you that it's all about mind set and mental skills. Do not just see this as a physical activity because Jiu-jitsu like any other martial art is a system of thought and expression.
Generally I advise people to start physical preparation at least 2-3 times weekly but that doesn't mean you cannot watch and observe all the while learning more than actually participating.
Trust me when I say you need to do both and your development will always progress.
Learn to train your mind and body in balance.
Always be training.
Do you have a drop in fee?
Yes, if you are a non-member it is $50 per class.
Do you offer private lessons?
Yes the rate for one private lesson is $150 per hour.
Do you also teach children?
NO, WE SPECIALIZE IN ADULTS
We limit the liability of injury in our training methods by implementing a systematic approach to learning & development for all members who are beginners.
We adhere to IBJJF complaint rules and regulations so that the development process is smooth and safe for all participants at each level.
Comprehension of technique and form is drilled and focused upon over Randori (live sparring, aka rolling) and the ratio of the two should be in a proper balance at the discretion of the class Sensei.
By Appointment only, No Walk-ins
Call or Email to Book your Appointment
1-917-674-4377
[email protected]
Join our Whats-app chat Group
https://chat.whatsapp.com/CtvpJelySgJ7vptqK94UWN
Class
Schedule
Tuesday & Thursday 6:30-8:30pm
Sunday 11:30am-1:30pm
Pricing
1 Class Weekly $200 Monthly
2 Classes Weekly $225 Monthly
3 Classes Weekly $250 Monthly
Just blocks away from the A,C,2,3,4,5 train stations.
All levels are welcome
Wall st & Broad St, New York, NY 10004
360 city view
Manhattan's Financial District